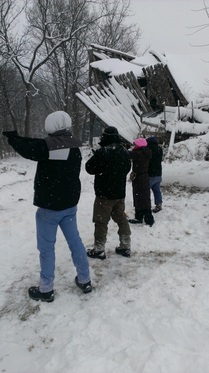 The answer would be YES WE DO!!!

This past weekend, we left it up to the class. We want to ensure a relaxed and inviting environment so that our students are comfortable and feel secure with their firearm. We told the class first thing on Saturday that due to the weather, we may not be able to shoot Sunday and would reschedule ASAP.

The class voted, and since one of the students had a 4 wheel drive Crew Cab pick up truck, he offered to drive... and away we went on Sunday morning!!

The owner of the property we were shooting at even came out and plowed the area we use to shoot. And our students were hitting the targets in no time!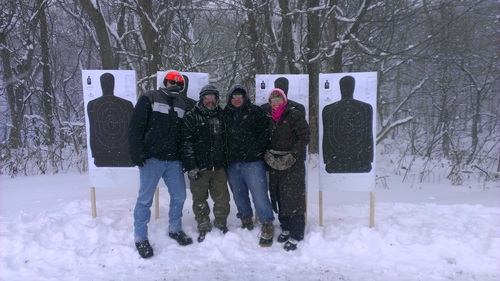 Not only did we shoot, but not a single student scored less than a 90%!! Despite
the cold temp (16 degrees!) and deep drifting snow, everyone had a good time and had little to no problem keeping high spirits!!

It was a great way to start off the new year. Thanks to the participants of class 14-1 for making this a really fun, energetic and successful class!!!

B Mc